24 Hour Road Service
Mobile Repair Service
Unfortunately, breakdowns don't always happen during normal business hours or in the most convenient places and we understand how important it is to get back on the road. That's why we provide mobile repair service for trucks and trailers with our fully equipped service vehicle and experienced technicians.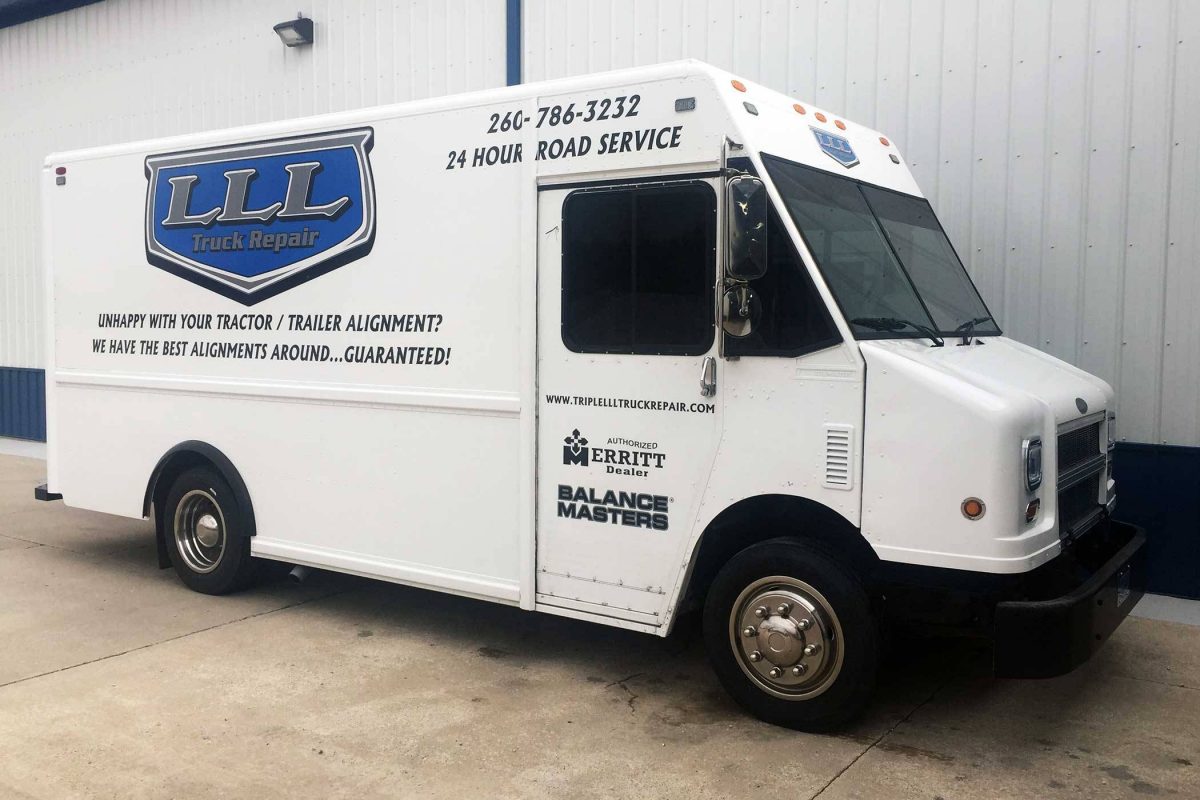 24 Hour Mobile Repair Services
Even if you make sure your truck has the preventative maintenance it needs, accidents and equipment failure can still happen. Whether you've got a flat tire, dead battery or a mechanical issue, our mobile service vehicle is here to help.
Our 24 hour mobile repair service vehicle can help get you back on the road fast 24 hours a day, 365 days a year.
Available Mobile Repair Services
Full mechanical and electrical
Tire services
Fuel replacement
Jump starts
Roadside diagnostics
Brakes
Minor trailer repairs
Air leaks
Belts and hoses
Remember, Triple LLL Truck Repair is your one-stop shop for truck and trailer repair. When you call our 24 hour roadside assistance line, our expert technicians get to you as fast as possible.
Call 260-330-1946 For 24 Hour Road Side Service
More Information
Helpful Links & Resources